Our Inspection Services
Preferred Home Inspection Service, LLC offers professional home inspection services to Middle Tennessee. Every property that we set foot in is evaluated with integrity and precision, adhering to ASHI's strict Standards of Practice.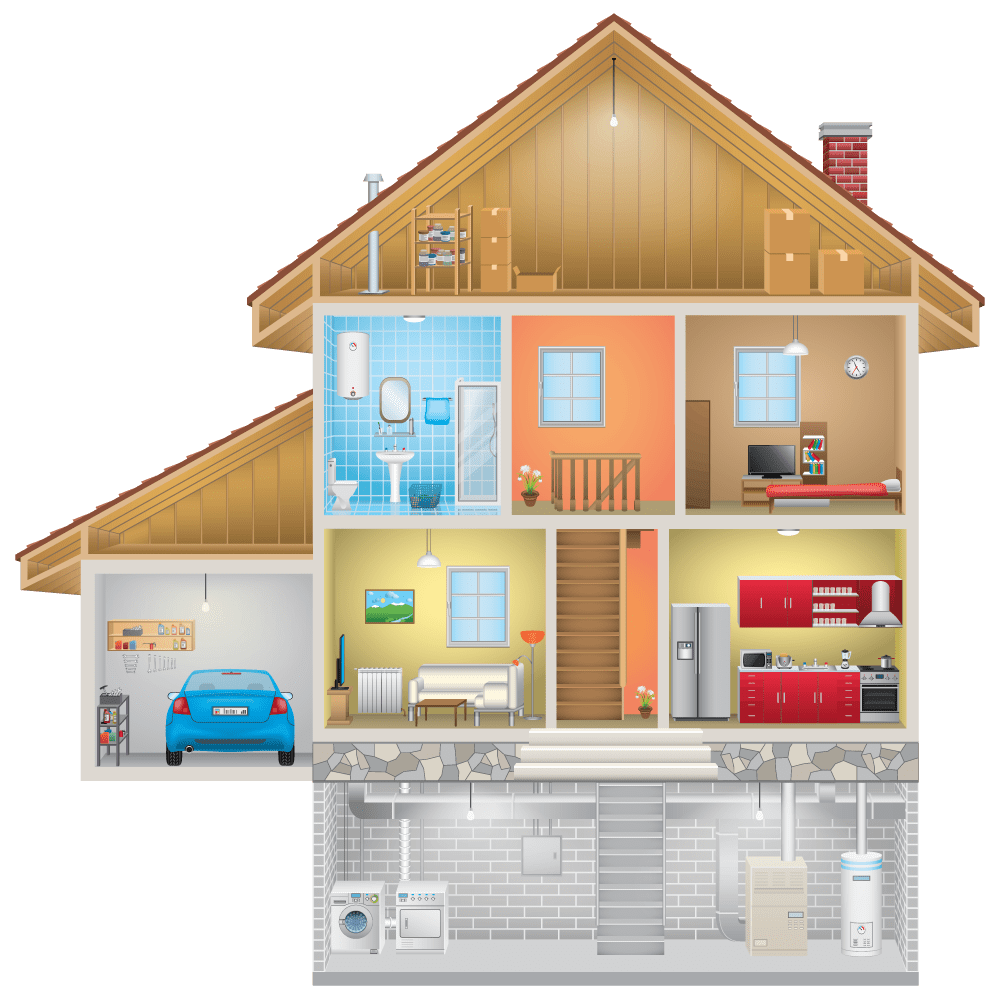 This inspection is for prospective homebuyers seeking a professional opinion about a home's overall condition. The process begins with a careful visual assessment of most readily accessible components of the home, followed by a comprehensive report of our findings delivered to your inbox within 24 hours. We encourage you to be present at the inspection so that we can explain our findings in person. We're able to inspect most residential properties, including duplexes.
We evaluate the following components:
Roofing System
Structural Components
Foundation & Crawl Space
Exterior (siding, doors, windows, soffits, fascias)
Deck
Driveway & Walkways
Attic, Ventilation, & Insulation
Fireplace & Chimney
Attached Garage
Interior (doors, windows, floors, walls, ceilings, stairs)
Heating & Cooling Systems
Plumbing System
Electrical System
We offer these additional services:

Radon Testing
We are certified with the NRPP for Radon Testing. Radon is a dangerous radioactive gas that can emanate from decomposing rock and soil—potentially finding its way into the foundation of a home. Exposure to Radon is one of the leading causes of lung cancer for non-smokers. Radon is both invisible and odorless, making it extraordinarily difficult to detect. We have the training and equipment to ensure that your home is safe from this harmful compound. If concentrations of the gas are found, we'll educate you on the procedure that needs to be followed in order to protect your home and health. For more information about Radon, visit the EPA's Radon Page.

Termite Inspection
Order a Termite Inspection when booking your complete home inspection. I work with a local termite and pest control company who are professional in every way and I trust them. They will typically be at the home when I'm doing my inspection. The report with Termite Letter will be delivered to you the following workday. At Preferred Home Inspection Service we try to make your new home purchase easy!

Pre-Listing Consultation
Before you begin the process of selling a home, we offer Pre-Listing Consultations to help you attain a better understanding of the property's condition and value. We'll take you on a careful walkthrough of the home, pointing out any areas that appear defective or in need of improvement. With this information, you'll be able to schedule any repairs that you deem necessary—as well as disclose any issues with your listing to establish trust with prospective buyers.
11th Month Warranty Inspection
This inspection is for clients who own a home that is less than a year old. When you agreed to terms with the builder, your investment was likely protected by a 1-year warranty. We're able to comprehensively inspect your home before that first year is up—reporting on any defective components that we discover. This will give you an opportunity to arrange necessary repairs and to consult your warranty to see if the costs could be covered under your agreement.

Mold Inspection
Some mold problems are obvious — you can see it growing on a wall or the floor joist. If you can see mold, or if there is a musty odor in your home, you might have a mold problem. Here in Middle Tennessee, we see a lot of mold in the crawl space. Molds have the potential to cause health problems and allergic reactions such as sneezing, runny nose, red eyes, and skin rash.
If you have a visible mold problem, we can conduct air and swab testing to determine what molds are present. Mold is a symptom of a moisture problem and we will work to determine the cause. As a home inspector, mold remediation is a conflict of interest, so we will recommend consulting with a professional mold remediation contractor to address proper mitigation.